Who We Are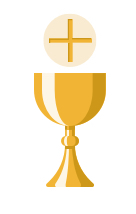 The Catholic Foundation was founded in 2007 through the vision and generosity of donors who participated in the 2001-2003 diocesan capital campaign, "Celebrating Yesterday, Creating Tomorrow." As an independent nonprofit organization in service to the Catholic community of northwest Pennsylvania, it is governed by a dedicated board of directors comprised of Catholic lay men and women from throughout the diocese.

With over 90 endowments and over $22 million in assets, Catholic Foundation inspires and unites Catholics in supporting their faith community and creating a Catholic legacy. We assist donors in providing for the long-term needs of the Catholic ministries in their community.

Our Board
Our Staff
---
What We Do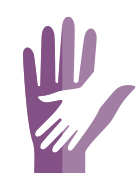 The Catholic Foundation provides a permanent and secure funding stream to strengthen and grow the Church's mission and ministries in Northwest Pennsylvania by
Helping donors establish permanent charitable funds to create long-lasting support for the causes they care about.
Offering parishes, schools and other Catholic organizations cost-effective, socially responsible investment management to keep endowment assets growing.
We identify ways to better support our Catholic mission and ministries, choose socially responsible investments that align with our core Catholic ideals, steward donors' charitable gifts of any size, honor donor intent, distribute funds to sustain the Catholic church, and assist Catholic parishes, schools and ministries in meeting their long-term financial needs.

Our Endowment List
Our Investment Strategy
---
Who We Serve

The Catholic Foundation works to earn and maintain the confidence of donors and constituents throughout northwest Pennsylvania by building solid partnerships in support of the mission and ministries of the Church – partnering with parishes, schools, and the Catholic faithful throughout the Diocese of Erie.
A gift to the Catholic Foundation is forever. Not only does it create an immediate impact in support of our Catholic values today, it also ensures that the impact — as well as the donor's Catholic legacy — lives on in perpetuity to benefit people for generations.
Individuals and Families Info
Catholic Organization Info
---