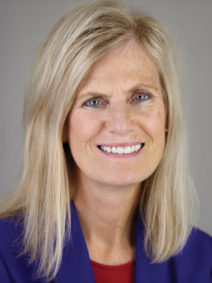 Lisa Louis, CFRE
Executive Director
Leading the Catholic Foundation was an opportunity Lisa could not pass up. "It is a pleasure for me to put my professional skills to work for causes that inspire me personally," she says. In collaboration with its board of directors, Lisa guides the work of the foundation to raise, manage growth and grant funds to support the mission and ministries of the Catholic faith following each donor's intent.
Prior to her work with the Catholic Foundation, Lisa held a variety of leadership positions in marketing, communications, and fundraising at the Regional Cancer Center over the course of more than 20 years. She earned the Certified Fund Raising Executive (CFRE) designation in 2018.
Lisa holds a BA in speech communication from Miami University of Ohio and an MA in communication studies from West Virginia University. She and her husband, Mark, have four children and are active members at St. Jude parish.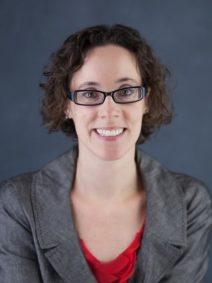 Michelle Basista
Development Officer
"It is a blessing to use my gifts to help further Catholic mission and ministry," Michelle says. "By embracing the belief that fundraising is a ministry, I invite donors to participate in the mission of the Diocese to build the Kingdom of God."
Michelle brings over 13 years of Catholic fundraising experience to her current work in the Catholic Foundation. She is a resource to a variety of ministries, sharing fundraising best practices and donor relations strategies, always working to the intent of the donor and improve the donors' experience.
Previously Michelle served as Mission Advancement Director for the Sisters of St. Francis of the Neumann Communities in Pittsburgh. She earned a Master of Arts degree in Pastoral Ministry from Duquesne University as well as a Bachelor of Arts degree in Religious Studies from Allegheny College. Michelle and her husband, Pete, live in Fairview and are members of Holy Cross parish.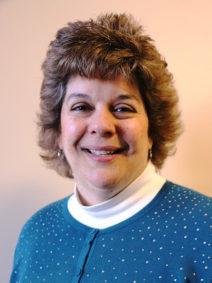 Julia Cooney
Operations Manager
Inspired by her experiences as a parish volunteer, Julia Cooney has a deep appreciation for the difference donors and organizations can make together. "Connecting donors with the causes they are passionate about can truly advance the mission of the church and, ultimately, change the lives of both philanthropic individuals and those who are impacted by their generosity," she says.
As Operations Manager, Julia directs day-to-day Foundation operations, ensuring accuracy and consistency in processes, financial transactions, data management, and collaboration with ministries and organizations. She also serves as the Recording Secretary of the Catholic Foundation.
In addition to her extensive volunteer work at Our Lady of Peace parish and school, Julia previously worked as the Catholic Foundation Development Services Coordinator and has experience as a programmer/analyst. She earned a BS in Computer Information Systems from Westminster College. She and her husband Michael are proud parents of three daughters.