Catholic Foundation of Northwest Pennsylvania
provides a permanent and secure funding stream to stabilize, strengthen and grow the Church's mission and ministries in Northwest Pennsylvania.

Impact Stories
A Lasting Legacy
A bequest from John and Barbara Jacquel to Our Lady of Mercy Church in Harborcreek was used to create an endowment that benefits the parish ministries they were passionate about.
Read Story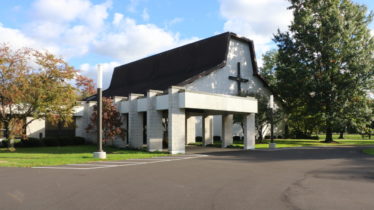 Planning for the Future
Visionary parishioner creates endowment to help fund pastoral outreach and future ministries at Holy Cross Parish in Fairview.
Read Story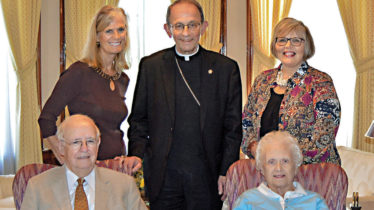 Loftus Endowment Funds Future Needs
Tom and Chris Loftus wanted to do something meaningful to help ease the challenges faced by their community's indigent population. "Money invested where Catholic principles are going to be applied," was meaningful to them. The endowment they established in the Catholic Foundation will provide resources in perpetuity to the work of Catholic Charities.
Read Story
RECENT NEWS & UPDATES
Catholic Foundation celebrates annual donor appreciation event.
Receive Catholic Foundation announcements and upcoming events in your inbox!
sign up now
"The secret of happiness is to live moment by moment and to thank God for what He is sending us every day in His goodness."
Saint Gianna Beretta Molla