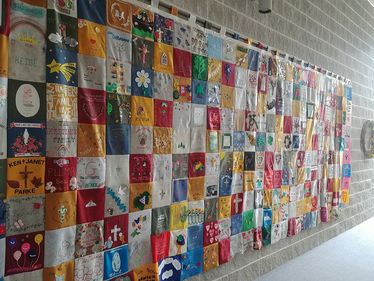 A colorful quilt adorns the back of the wall in the sanctuary of Our Lady of Mercy Church in Harborcreek. It is made up of many connected tiles that each represent a different family that belongs to the church.
This emphasis on the connectedness of each other and the community of the parish is evident in the work that is sustained by the John and Barbara Jacquel Endowment for Our Lady of Mercy Church.

This endowment was created in 2015 from a bequest of John and Barbara Jacquel. According to Fr. Gerald Ritchie, pastor of Our Lady of Mercy, "they were a really integral part of the parish. They were part of the initial group that began small Christian communities in the Diocese of Erie."

The fund honors the donors' wishes to support the parish but also fund something meaningful that will last. The endowment fund supports RCIA, small Christian communities and religious education at the parish. The monies go toward facilitator training, retreats, formation, and supplies and equipment needed to run these programs.
In 2019, this endowment granted $1,700 to Our Lady of Mercy Church, which was used to support the Vacation Bible School, post-baptismal outreach and bibles. The small Christian communities group purchased two seasons of Insight Books for their communities and to support their potluck gathering and day of reflection speakers.
Lisa Louis, executive director of the Catholic Foundation, says that the endowment "is such a meaningful way to use a bequest. It allows donors to give to areas that are important to them and in this way, their legacy lasts forever."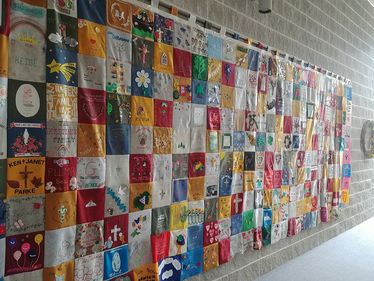 ---
To contribute to the John and Barbara Jacquel Endowment for Our Lady of Mercy Church contact Lisa Louis at 814-824-1237 or llouis@cfnwpa.org.
"John and Barbara Jacquel were a really integral part of Our Lady of Mercy Church. They were part of the initial group that began small Christian communities in the Diocese of Erie."
More Stories