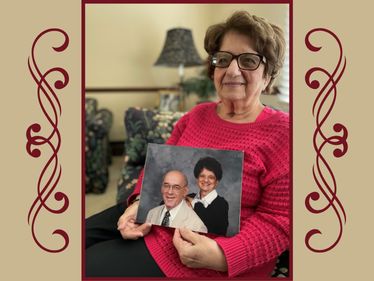 It was in the 1950's that Janet Mehall first met Monsignor James Peterson at a youth retreat he led in her hometown of Brockway. She didn't know at the time that a young man at the retreat named Frank Mehall was destined to become her husband. Their introduction to "Fr. Pete" that weekend began relationships that lasted a lifetime.
During his college years, Frank became involved in ministry work Fr. Pete facilitated through the Saint Thomas More Club at Gannon University. With admiration for Fr. Pete, Jan and Frank faithfully supported his ministries over the years. A ministry Fr. Pete founded called Maria House Project held special favor with Frank.
At the time of Fr. Pete's passing in 2013, visionary members of the Saint Thomas More Club established an endowment in the Catholic Foundation to support Fr. Pete's Maria House Project. Although Frank died in 2010, Jan's support of the Saint Thomas More Club "Fr. Pete" Endowment in the Catholic Foundation continues.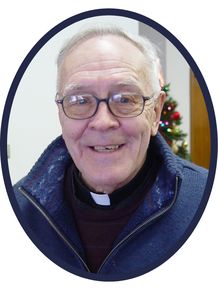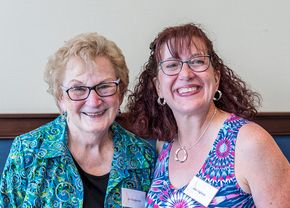 Maria House Project assists men who are homeless, recovering from drug or alcohol abuse or who are returning to society after prison. Annual distributions from the endowment continue the legacy of the club and of Fr. Pete. The distribution from Saint Thomas More Club "Fr. Pete" Endowment in 2020 helped pay for urgent roof repairs at Maria House.

Jan Bergkessel has been honoring Bishop Lawrence Persico with gifts to the Catholic Foundation.
In celebration of his fifth anniversary as bishop of the Diocese of Erie, Bishop Persico established the Bishop Lawrence T. Persico Endowment for Pastoral Ministry. The endowment provides funds for clergy and lay men and women interested in enhancing pastoral skills, a need uncovered during the pastoral planning process.
"When I learned of Bishop Persico's endowment I knew right away I wanted to honor him by making a gift to it," Jan says. "When my late husband Ernie and I had the opportunity to meet him, Bishop was so kind, especially to Ernie – finding him a chair at an event we attended and making sure he was comfortable. Not only do I admire Bishop personally, I appreciate all he is doing for our diocese."
Click the button to make a gift to the Saint Thomas More "Fr. Pete" Endowment for Maria House Project
Click the button to make a gift to the Bishop Lawrence T. Persico Endowment for Pastoral Ministry
"When I send a donation to Fr. Pete's endowment, it brings back fond memories."
More Stories