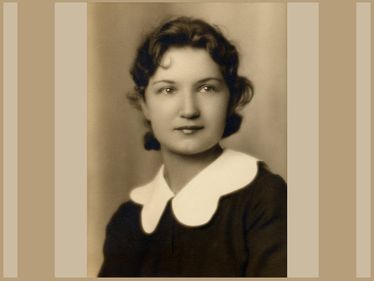 When John "Jack" Potosnak reflects on his mother's life story, he has immense gratitude for the Catholic ministries that shaped and guided her through difficult early years. To honor that support, and to help fuel a strong Catholic community for the future, Jack established the Helen Potosnak Memorial Endowment in the Catholic Foundation.
Helen Zelonish Potosnak was originally from Adrian, Pennsylvania, a small mining town north of Punxsutawney. Due to her father's premature death, her mother and older brothers travelled to Youngstown, Ohio for work. Helen, her brother, John, and sister, Margaret, were cared for by relatives, then eventually brought to Erie to live at Saint Joseph's Orphanage. From there Erie's Catholic community embraced Helen through the years and, in time, lifted her into adulthood.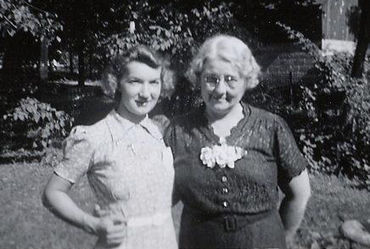 Jack's mother didn't talk much about her childhood, yet he does recall her sharing about the Gensheimer family taking her on outings with them. Helen attended Saint Peter Cathedral School, then Villa Maria Academy. She received her nurses training at Saint Vincent Hospital and started her nursing career there after graduation.
By 1942 Helen met and married her husband, George, and was a stay-at-home mother to Jack, Mary Ann and Elizabeth Jane (BJ). The family lived around the corner from Saint Andrew Parish and School where they worshipped together, and the children attended school. When George passed unexpectedly in 1968, Helen not only returned to her nursing career at Saint Vincent but embraced active participation in ministries at her parish, such as the Ladies Guild and Legion of Mary. She was also a member of the Saint Mark's Auxiliary. Helen spent the last years of her life as a resident of Saint Mary's Home.
From her formative years at Saint Joseph's Orphanage through to the community of support at Saint Andrew Parish, and elder care at Saint Mary's, Jack sums up his call to action quite simply. "The ministries of the Diocese of Erie were really heaven-sent for my mother, Helen, in her times of need. For that her family is forever grateful."
---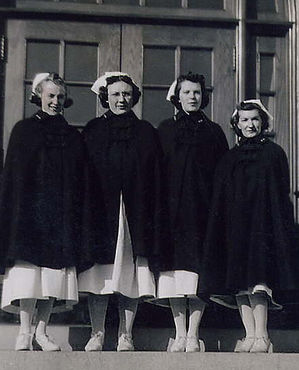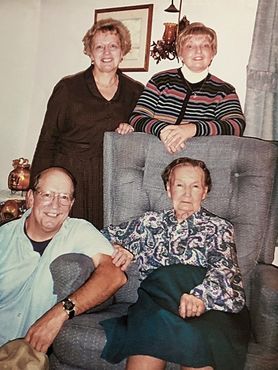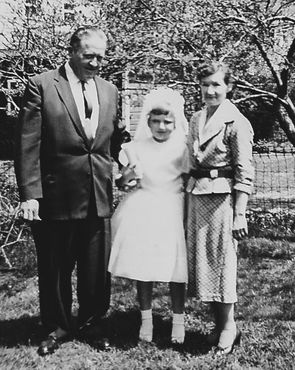 ---
"The ministries of the Diocese of Erie were really heaven-sent for my mother in her times of need. For that her family is forever grateful."
More Stories