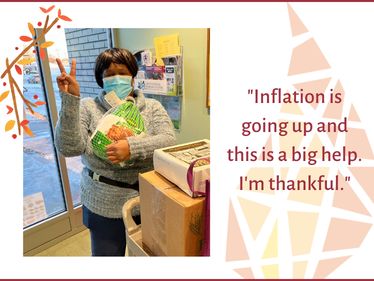 "Without this, we wouldn't be doing Thanksgiving. Food stamps just get us by, so for holidays we just eat normal food because we can't afford the extras. We never invite people over because we can't feed them. [This year] I invited my brother over," said Michelle who came with her daughter Katie to pick up her Thanksgiving basket.
No one wants to see a family go hungry on Thanksgiving. St. Martin Center, Inc. in Erie seized the opportunity to obtain grant funding to make sure their families in need received more than just a turkey for the holiday centered around sharing a meal.
"Christ has called us to feed the hungry, and this project helps fulfill that command," says Jessica Krugger, Advancement Coordinator for St. Martin Center. They noticed from 2021 to 2022 their food pantry distributions tripled, and with everything increasing in price, the need for food was present and growing. "We believe that a family in need should not be excluded from Thanksgiving simply because they cannot afford the meal. When they receive this Thanksgiving basket, they will know that their community neighbors care for them."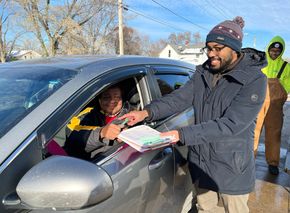 On behalf of St. Martin Center, Jessica applied for and was awarded a Catholic Social Ministry Grant and a Robert M. Gallivan Charitable Grant to fund this worthy project. These grants totaled $10,000 and the funds were used to purchase the side items needed for a complete Thanksgiving meal. The turkeys were provided by Second Harvest Foodbank. Twenty-eight wonderful volunteers and friends of St. Martin Center helped to assemble the baskets for 261 families. When commenting on this collaboration, Lisa Louis, Catholic Foundation Executive Director, said, "This was a great partnership. Granting funds to help feed neighbors in need aligns with the basic purpose of our Catholic social ministry endowment."
"Operation Gobble Gobble," as it was affectionately called, took place right before Thanksgiving. The distribution was a success, with a line of cars full of grateful families as far as the eye could see. Each received so much more than a basket of food. "It is not simply a transaction; it is part of our ongoing relationship to help individuals and families succeed," said David González, CEO of St. Martin Center.
Cierra, mom of a student at the St. Martin Early Learning Center, put it best when she said, "It means everything to have a helping hand."
The grants that helped to fund this project were made possible through the vision and generosity of donors to the Foundation's Catholic Social Ministry Endowment and the Robert M. Gallian Charitable Endowment. Donations designated for these endowments are gratefully received at any time and increase the Foundation's capacity to award grants to fund impactful catholic social ministry initiatives throughout northwest Pennsylvania.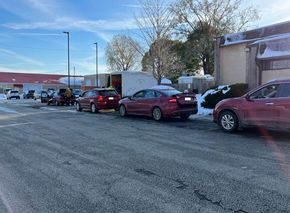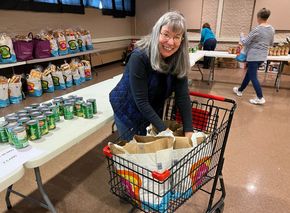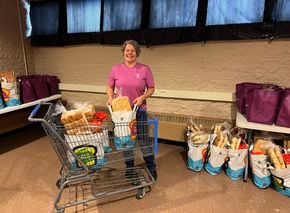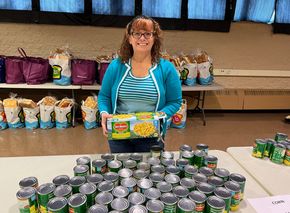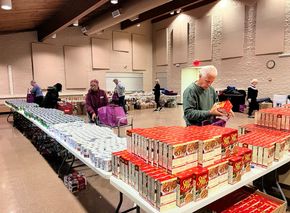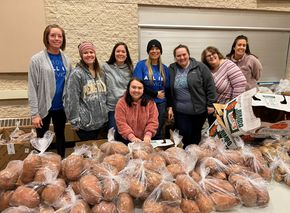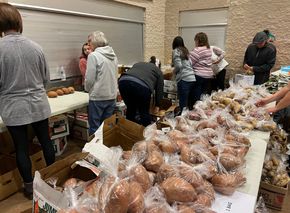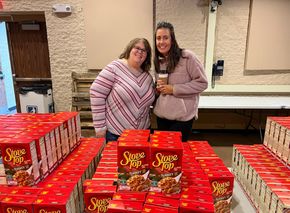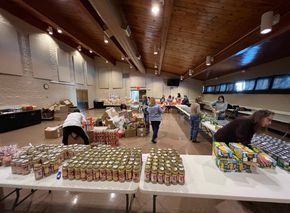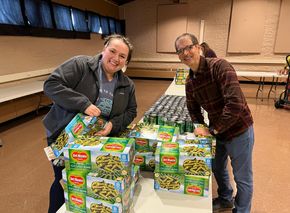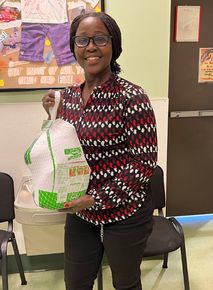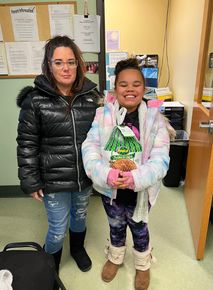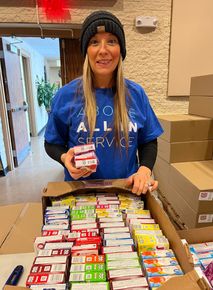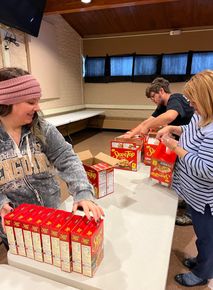 ---
Click the button to make a donation to the Catholic Social Ministry Endowment.
Click the button to make a donation to the Robert M. Gallivan Charitable Endowment.
"It is not simply a transaction; it is part of our ongoing relationship to help individuals and families succeed."
More Stories