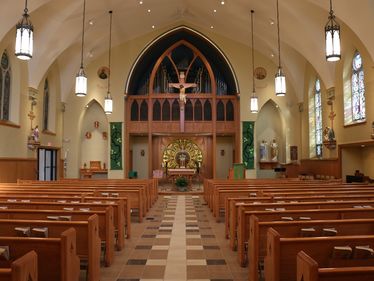 Winter cold makes a failing heating system at Saint Callistus Parish in Kane an urgent unexpected expense. When Fr. William O'Brien was reminded of the annual distribution of funds available from the Saint Callistus Church Endowment, he was grateful. "The endowments are a blessing to our parish," he says. Using the yearly distribution from the endowment to solve the heating problem at the church meant he didn't have to dip into parish offertory or savings in order to make the needed repairs.
The Saint Callistus Church Endowment was established in 2015 for upkeep, maintenance and repairs of the church. Working with his volunteer maintenance committee, Fr. O'Brien was able to replace the two heat exchanges in the two high efficiency boilers in the church.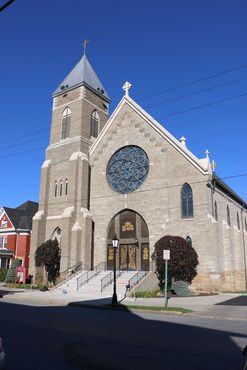 Saint Callistus Parish also holds two additional endowments with the Catholic Foundation, one established in 2016 for the upkeep of Saint Callistus Cemetery and one established in 2015 for tuning, maintaining and updating the church organ as needed.
Financial hardship brought on by the COVID-19 pandemic made endowment distributions especially meaningful in 2020. Fr. O'Brien is comforted to know that funds from the endowments are available every year to be used for unexpected needs while the principal that was initially invested is left untouched to continue to grow and provide income forever.
If you would like to donate to the Saint Callistus Church Endowment, in any amount, please use the link below. For questions about establishing an endowment for your parish, contact Lisa Louis at (814) 824-1237 or by email.
---
"The endowments held at the Catholic Foundation are a blessing to our parish."
More Stories