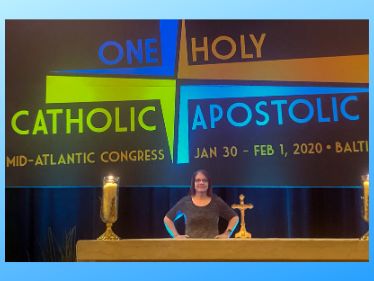 The Mid-Atlantic Congress is an annual conference for Catholic pastoral and administrative leaders, co-sponsored by the Archdiocese of Baltimore and the Association of Catholic Publishers.
Because of an education grant from the Catholic Foundation, Sue Berdis, faith formation coordinator at Our Lady of Mount Carmel Parish, Erie, PA, was able to attend the conference in February. The conference provided an opportunity for her to learn more about current trends and best practices in ministry, as well as to enrich her own spiritual life.
The theme for this year's conference, 'One. Holy. Apostolic,' called upon each person to heal and reconcile, sanctify, be inclusive and welcoming, and to walk faithfully. The presentations provided information and outreach for all age groups, particularly touching upon Christus Vivit, Pope Francis' Apostolic Exhortation concerning young people, the faith and vocational discernment. Other workshops Sue attended focused on strategies to better understand and walk with children and their families, as well as how to use multimedia as a tool to evangelize young people.

"The classes I went to were beneficial and showed me the current trends happening in faith formation and the Church," she says. "We are ministering to families who are busier than ever and currently over-scheduled! One question asked many times over the three days was, 'What are we doing for our families to follow Jesus?' We learned we must welcome them and acknowledge the challenges of their life. Most importantly, we must thank them for their presence! Love them right where they are and be in a relationship with them."
This opportunity was made possible through a grant from the Education Endowment of the Catholic Foundation. Grants are awarded twice a year to parishes, schools, or departments within the Diocese of Erie, providing opportunities for lay ministry education, training, and worship formation, among other education focused projects.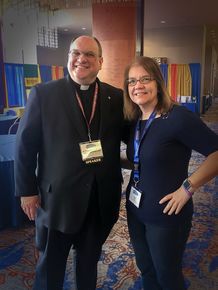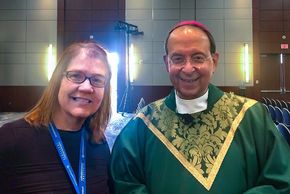 ---
"I am honored to receive this grant and am grateful for the opportunities provided to me."
More Stories