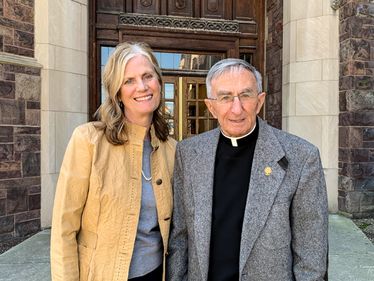 At the encouragement the associate pastor of his family's parish, Saint Stanislaus in Erie, Father Thomas Fialkowski transferred to Cathedral Prep from Erie Tech in his sophomore year of high school. At the time he didn't realize the importance of the decision. Looking back, he sees providence. "Prep changed my life," he says with a smile and nod of gratitude. "I owe a lot to Prep."
Many fond memories of high school for Father Tom include developing close friendships, his participation on the Prep swim team and, of course, the fostering of his priestly vocation. Father Tom went on to attend Gannon University, Saint Bonaventure University, and Catholic University in Washington D.C. before being ordained to the priesthood in 1966.
A life-long supporter of Cathedral Prep, Father Tom is thoughtful about his desire to continue giving to Prep beyond his lifetime. He wants to support future students in the hopes they will have equally fulfilling experiences at Cathedral Prep that enhance their lives in ways he experienced.
After thoughtful consideration and in consultation with his estate planning attorney, Father Tom recently finalized plans through the Catholic Foundation of Northwest Pennsylvania to establish the Reverend Thomas Fialkowski Endowment for Cathedral Preparatory School and Mother Teresa Academy. This fund will generate annual grants in perpetuity to provide tuition assistance for students in financial need at both schools.
"I was so glad Lisa called me," he said. "When I learned about how the Catholic Foundation could secure my gift, I was relieved. I have confidence in the Foundation's leadership and structure as an independent organization."
Father Tom chose to establish his endowment now so he can see the result of his giving today. He also included the fund in his estate plan for added benefit. Father Tom chose the Catholic Foundation because, "They are specialists in stewarding gifts into the future and that's just what I wanted." The endowment agreement ensures his gifts will be used exclusively for tuition assistance and that gives him peace of mind. "I really feel good about this," he said.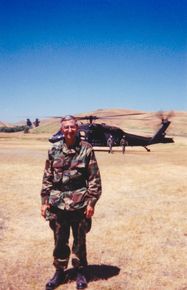 As a young priest Father Tom was involved at Cathedral Prep teaching and coaching swimming and water polo for seven years. He served in various roles at multiple Erie area parishes and as pastor at Our Lady of Mount Carmel Parish and Blessed Sacrament Parish.
Father Tom retired as a Lieutenant Colonel after serving 22 years as chaplain in the Army Reserves. He served in Erie and for a brief yet remarkable four-month stint in Cuba, fondly recalling this time of life an overall a "great experience." Later in life Father Tom served as chaplain at the Erie VA Medical Center and for over twenty years as a liaison to the Bishop of the Diocese of Erie with the Erie Catholic Cemetery Board of Directors.
Looking toward the future, Father Tom keeps the students of Cathedral Prep in mind. He says, "Hopefully this endowment will enable many more young men and women to enjoy an equally rewarding experience in a career of their choice."
"Establishing an endowment through the Foundation for future students of Cathedral Prep and Mother Teresa Academy is just one small way of saying thanks for my life-changing experience," Father Tom concludes.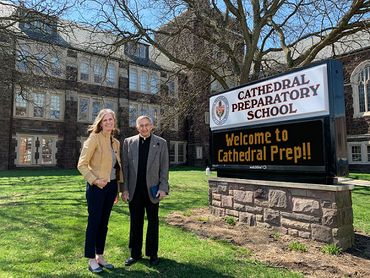 "Establishing an endowment through the Foundation for future students of Cathedral Prep and Mother Teresa Academy is just one small way of saying thanks for my life-changing experience."
More Stories