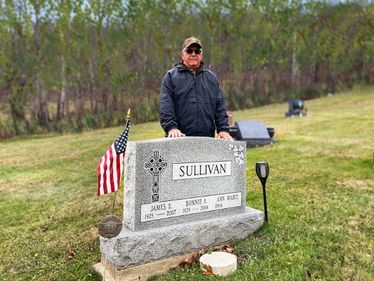 Paul Sullivan remembers fondly the years his family lived in Eldred, Pennsylvania and attended Saint Raphael Parish. "We always sat in the very last pew on the right side. This allowed my father to keep control over four boys!" Two of his brothers, James and Stephen, along with Paul were altar servers up until they all graduated from high school by 1968. Their family time created special relationships and memories.
It was 1971 when Paul married his wife, Mary Margaret, at Saint Raphael Church. This was one of the last times his whole family, five siblings in all, was together in Eldred. In time the siblings spread across five different states and their parents, James and Bonnie, moved to Florida.
Fast-forwarding many years, and after leading lives far away from one another, the Sullivan siblings are collaborating today in a special way. Together, Paul, with his four siblings Ann, Stephen, James, and Shawn, established the James E. and Bonnie A. Sullivan Endowment in the Catholic Foundation to support the perpetual care and upkeep of Saint Raphael Cemetery.
Paul and Mary Margaret have been the caretakers of Saint Raphael Cemetery in Eldred for over thirty years. Their devotion comes from the heart. Their son, Kevin, was buried there when he passed away from brain cancer in 1991 at age 16. Loving care for his grave came naturally. It wasn't long after Kevin's death that Paul and Mary Margaret noticed the age of the cemetery caretaker and offered to help him. This led to the Sullivans becoming the primary caretakers of Saint Raphael Cemetery for decades to come. "We wanted the cemetery to be in good shape, to be cared for and welcoming, for Kevin and for everyone who visits," they explain.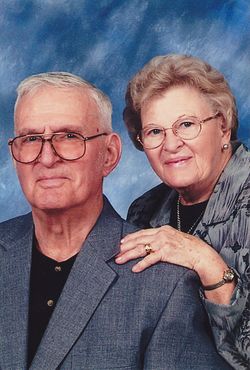 Although James and Bonnie, Paul's parents, had not been members of Saint Raphael Parish for many years, they decided to sell their burial lots in Florida and made plans to rest eternally at Saint Raphael Cemetery to be with Kevin. Paul and Mary Margaret, as well as Paul's siblings Ann and Shawn, and Shawn's son, have also made arrangements to be buried there. With so many family ties to the cemetery, and so much of their time invested into its care, Paul and Mary Margaret wanted to be sure the cemetery would be financially secure when they were no longer there to oversee it in the years to come. This worry was always in the back of their minds. They knew the cemetery had limited financial resources for upkeep and knew that something had to be done to ensure its perpetual care.
It was meant to be that Stephen Sullivan encountered Bob Crowley at their Otto-Eldred High School class reunion. As they reminisced and shared updates, Stephen learned that Bob had created an endowment in the Catholic Foundation named for the Crowley family, with the purpose of supporting the perpetual care of Saint Raphael Cemetery. As chair of the Foundation's board of directors, Bob explained to Stephen that anyone could create an endowment, contributing additional funding to ensure perpetual care of the cemetery.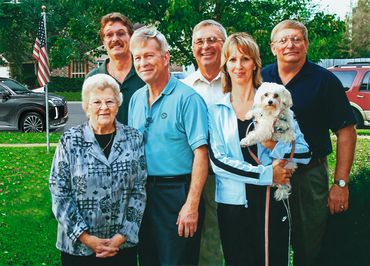 Bob's connection to Eldred, Saint Raphael Parish, and the Catholic Foundation made Paul, Mary Margaret, and the rest of the Sullivan siblings comfortable with initiating discussions with the Foundation to create an endowment named for their parents. Paul speaks for all the Sullivans when he says, "we were pleased with what we learned." The Sullivans' deliberations led to their confidence in the Catholic Foundation to steward their gifts into the future, and they funded the endowment as a group.
"Mary Margaret and I often discussed and worried about what would become of the cemetery when we are no longer here to oversee it," Paul said. "Establishing this endowment gives my family peace of mind, knowing some funds will be available yearly to help with the perpetual care of the cemetery."
"Establishing this endowment gives my family peace of mind, knowing some funds will be available yearly to help with the perpetual care of the cemetery."
More Stories