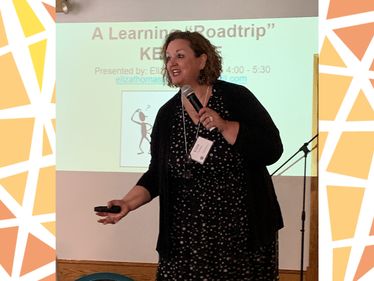 The annual Catholic Schools Leadership Conference hosted by the Diocese of Erie Catholic Schools Office is a gathering of presidents, principals, and teachers in the role of curriculum leader from all the Catholic schools in the diocese. The 6th annual conference in June 2022 was no different, as 74 participants assembled to learn and receive hands-on training over the course of three days.
The 2022 conference theme was "Staying the Course" and the school leaders continued work begun in 2021 with Professional Learning Teams and curriculum improvements, specifically with a focus on mathematics. Additionally, participants had opportunities to reflect on Catholic Mission and Identity and plan experiences for their students and staff to grow in their faith, accomplished through discussion as well as Eucharistic adoration.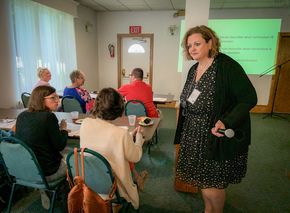 A $10,500 Education Grant from the Catholic Foundation allowed the Catholic Schools Office to invite Dr. Eliza Thomas, a nationally recognized leader in education, to be the keynote speaker of the conference. Dr. Thomas is an education consultant and curriculum specialist from Flathead Valley Community College in Kalispell, Montana. Her "Learning Road Trip" was well-received by the participants of the conference who learned about building a common language for curriculum, instruction, and assessment.
"The Catholic Schools Leadership Conference was a success. Conference evaluations were positive and indicated high levels of professional growth," says Caryl Unseld, Special Assistant to the Superintendent. "The Catholic Schools Office wants to express a sincere thank you to the donors who made it possible for us to provide this high-quality professional development opportunity."
"[Thomas] was excellent and very informative. The money was well-spent!" said Chris Hess, principal of Seton Catholic School. "With [the Foundation]'s help, we can continue to enrich the lives of our students and staff for many years to come."
Education grants are made possible through generous donors to the Education Endowment of the Catholic Foundation. Donations designated for this endowment are welcome at any time and increase our capacity to award grants for impactful Catholic education and faith formation needs throughout northwest Pennsylvania today and for future generations.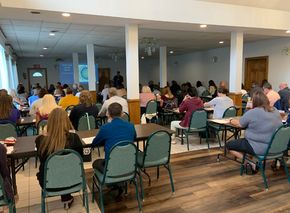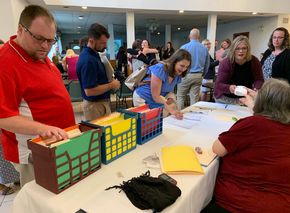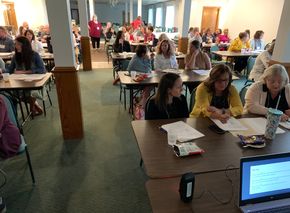 ---
"The Catholic Schools Office wants to express a sincere thank you to the donors who made it possible for us to provide this high-quality professional development opportunity."
More Stories