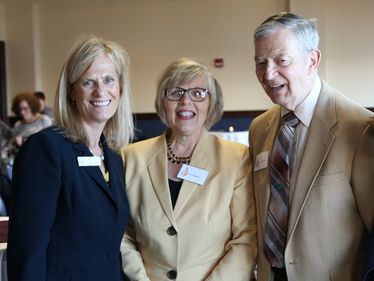 With nearly 70 endowments and over $15 million in assets, the Catholic Foundation inspires and unites Catholics in supporting their faith community and creating a Catholic legacy. We assist donors in establishing permanent endowments that will provide for the long-term needs of the Catholic ministries in their community.

Robert Gallivan established a permanent endowment with the Catholic Foundation in 2017 to assist Catholic Charities of the Diocese of Erie, Inc. in serving the needs of the poor. In 2019, the first grant from the Robert M. Gallivan Charitable Endowment was awarded to St. Martin Center, an affiliate agency of Catholic Charities, Inc.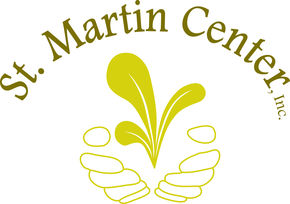 This grant assisted St. Martin Center in providing food, rent and utility assistance and other basic needs to their clients. Clients like Amy who received food and rent assistance at St. Martin Center. She says "this program has helped me get back on my feet. I have been laid off and it has helped me until i can find work. Thank you so much for all the help."

Robert Gallivan likes thinking about how his gift will continue to fund help for those in need in the future.

A gift to the Catholic Foundation is forever. Not only does it create an immediate impact in support of our Catholic values today, it also ensures that the impact – as well as the donor's Catholic legacy – lives on in perpetuity to benefit people for generations.
---
If you would like to learn more about leaving a legacy through a permanent endowment, please contact Lisa Louis at (814) 824-1237 or llouis@cfnwpa.org.
---
"For as long as we have these needs, I'm glad to help sustain into the future these programs that assist adults and improve their life skills"
More Stories