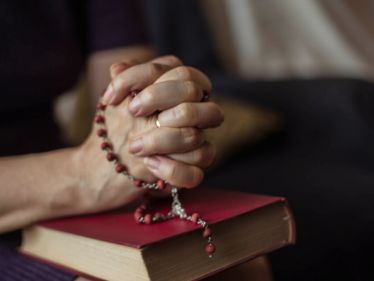 Dear Friends -

On behalf of the board of directors and staff of the Catholic Foundation of Northwest Pennsylvania, I want to let you know that you are in our prayers. We hope you, your friends and family remain safe and at peace as we deal with this unprecedented COVID-19 situation in our region and beyond.
We know how the faithful long for sacraments, ministries and works of mercy to remain strongholds in their lives. During this time of physical separation, you may appreciate the inspirational resources that are available on the Diocese of Erie website. Click the button below to access these resources. Offerings include a daily communion prayer and links to live-streamed Masses and video messages from diocesan leadership.
The great strain this public emergency is placing on our Catholic community has just begun. In response, the Catholic Foundation is reaching out to our diocesan partners to help develop opportunities for them to respond to the profound potential of faith-inspired philanthropy. We hope to facilitate solutions that will meet urgent needs and help our Catholic community endure this hardship. Stay tuned for further information as initiatives develop.
May the Lord bless and keep you,
Lisa R. Louis
Executive Director
More News & Updates