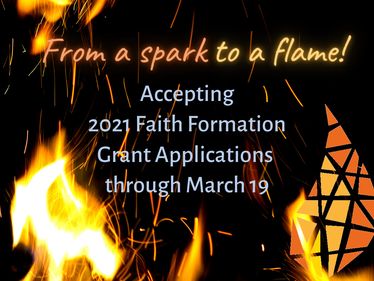 Your faith formation project may be a good fit for our grant opportunity!
Are you involved in planning or implementing a faith formation project for your parish or diocesan department? Have you realized a need in the past year for increased online or digital resources for faith formation? Consider applying for a Faith Formation grant from the Catholic Foundation of Northwest Pennsylvania.
Catholic parishes and departments of the Diocese of Erie are eligible to apply for grants to fund parish and/or diocesan based Faith Formation efforts that focus on the following:
Projects that promote life-long faith formation activities
Projects that welcome absentee and/or non-Catholics into the church
Projects that promote faith formation through technology
Projects that provide spiritual support to families, singles, youth, and young adults
Grants requests ranging from $500 to $5,000 are being accepted now through March 19th. This is the only Faith Formation grant cycle in 2021.
Click the links below to see what types of projects have received Faith Formation grants in the past.

Questions? Contact Julia Cooney at (814) 824-1253 or jcooney@cfnwpa.org.
More News & Updates