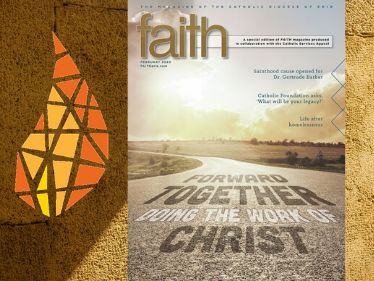 The Catholic Foundation was featured in the most recent issue of Faith magazine, a publication of the Roman Catholic Diocese of Erie.
In this issue, Lisa Louis, executive director for the Foundation, asks "What will be your legacy?" With over 70 endowments and more than $15 million in assets, our Catholic Foundation inspires and unites Catholics in supporting their faith community and creating a Catholic legacy.
On page 22 of the magazine, you'll meet the Catholic foundation board of directors who oversee all endowment funds, ensuring that Catholic values are passed on to future generations.
Also featured is a list of Catholic Foundation endowments and two stories that demonstrate the impact endowments have to our Catholic parishes and ministries in northwest Pennsylvania.
To donate to an existing endowment, or to learn about establishing an endowment to fulfill your Catholic legacy, contact Lisa Louis at (814) 824-1237 or llouis@cfnwpa.org.
More News & Updates