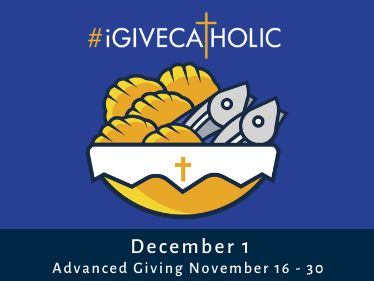 Over $75,000 has already been given to support our Catholic community in northwest Pennsylvania.

#iGiveCatholic makes it easy for you to support those ministries that have shaped your heart and soul. In the Diocese of Erie, we have 92 parishes, 32 schools and 45 ministries that are participating and raising funds for various needs. Go to the website, search for your favorite organization, and donate $25 or more!
To add to the excitement, your donations may help your favorite parishes, schools, and Catholic nonprofits win a cash prize made possible through the generous support of our #iGiveCatholic 2020 northwest Pennsylvania sponsors!
More News & Updates