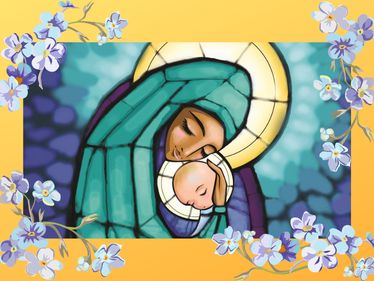 May 8 is Mother's Day and what theme is more universal than motherhood? We Catholics prize that nurturing relationship so highly that we call our Church, "Holy Mother," and we venerate Mary, the mother of Jesus, for her pivotal role in the life of our Lord and savior.
Yet, Mother's Day can bring with it a plethora of emotion and memories. Any mother can attest to the difficulty and challenge of the task of parenting. And mothers come in all shapes and sizes. Some mothers are birth mothers, some are adoptive. Some mothers are the grandmas or aunts who raised us. Some mothers left us far too soon. Some mothers are the people we rebelled against; some mothers are the women we idolized. Most often, our mothers were probably both. It's a complex relationship, this parenting.
During the month of May, we honor and remember not just our own moms, but Mary, the Mother of God. We see her as the great symbol of motherhood and as our role model. Let us ask Mary's intercession, so that in our endeavors to be good stewards and to raise good stewards, to nurture in the faith those entrusted to us, she might come to our assistance and guide us with her motherly understanding. And on Mother's Day, we ask Mary to bless all mothers, especially our own.
---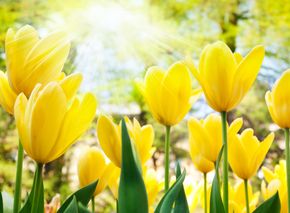 A STEWARDSHIP PRAYER for May
Heavenly Father,

Your Son ascended in great triumph to sit at your right hand.
You sent your Spirit to watch over us, guide us and teach us to be better stewards of your abundant gifts.

May this Spirit of wisdom make us better stewards of our Easter promises.
May your Spirit increase our awareness of the dignity of every human life, and show us the way to be better stewards of our neighbor.

And through your Spirit, may we be inspired every day to live in accordance with the Gospel, and to give witness to our risen Lord.

We ask this through Jesus Christ, Your Son, who lives and reigns with you and the Holy Spirit, God forever and ever.

Amen.
Article and prayer reprinted with permission from the International Catholic Stewardship Council.
More News & Updates