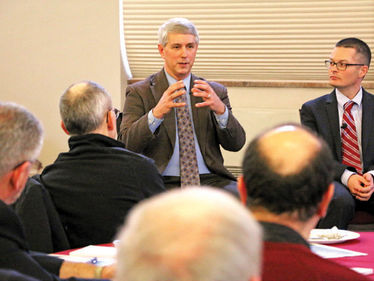 In 2018, the Diocese of Erie responded to the opioid crisis by creating its own opioid task force.
The Catholic Foundation — through its Evangelization Endowment — funded all participant materials for an opioid panel discussion at Gannon University, Erie, as well as printed resources for all parishes.
The task force provided practical and community-specific information on opioids to the clergy so they could better respond to individuals and families affected by the epidemic.
According to Father James McCormick, pastor of St. James Parish, Erie: "I think people understand that the bishop and the diocese recognize this crisis."
More News & Updates