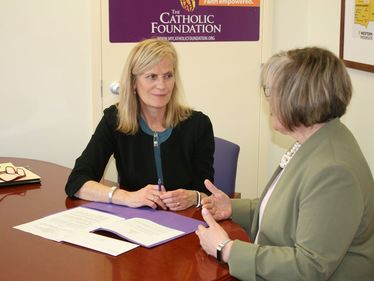 The mission of Catholic Charities of the Diocese of Erie is to provide healthcare, social and pastoral services for those in need, regardless of faith and consistent with the teachings of the Catholic Church.
Through a network of agencies and affiliates, Catholic Charities feeds the hungry, clothes the naked and provides shelter and dignity to neighbors in need across 13 counties.
Catholic Charities Emerging Needs Endowment Fund was created by Catholic Charities in 2009 to help them carry out their mission annually.
The Catholic Foundation of Northwest Pennsylvania provides Catholic Charities with an annual distribution from this fund to support their work in providing care to those most in need throughout the Diocese of Erie. Learn more about Catholic Charities.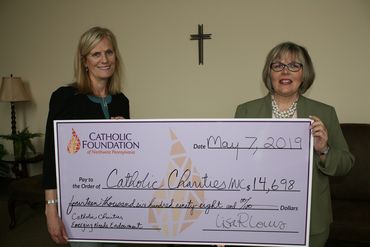 If you would like to donate to this fund, in any amount, please contact Lisa Louis at (814) 824-1237 or llouis@cfnwpa.org
More News & Updates