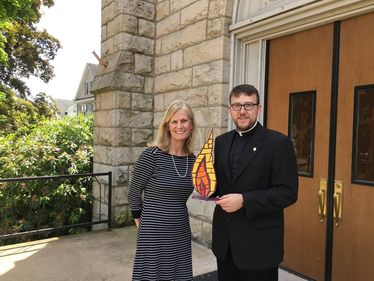 As pastor of Saint Francis of Assisi Parish, Fr. Brandon Kleckner strategized long and hard about how best to secure the parish future.
Early in 2019, he and his parish finance council made the decision to establish three endowments with the Catholic Foundation of Northwest Pennsylvania. He said that he and the Finance Council members believe in the mission and structure of the Foundation and was ready to take the leap and invest in the Foundation.
Thus, Saint Francis of Assisi Parish Endowment, Saint Francis of Assisi School Scholarship Endowment, and Calvary Cemetery Endowment were all established in June 2019. These endowments were formed for the operating expenses of Saint Francis of Assisi Parish, tuition assistance for students of Saint Francis of Assisi School and for the perpetual care of Calvary Cemetery, respectively.
Fr. Brandon says that establishing these endowments "brings me tremendous joy! I've strategized how best to steward this money and secure a future for this beloved parish! By the grace of God, I have been able to surround myself with reasonable minds and passionate hearts that have really allowed this process to unfold."
Lisa Louis, executive director of the Catholic Foundation, says, "it was a pleasure to work with such a thoughtful group and help them accomplish their goals through these permanent endowments."

Catholic organizations, schools and parishes who establish agency endowments with the Foundation ensure the continuation and growth of their ministries and programs for future generations. The annual income distribution helps to provide for long-term needs.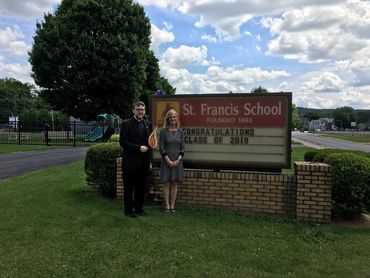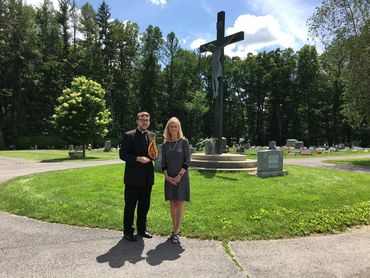 ---
To learn more about establishing an endowment with the Foundation, contact Lisa Louis at 814-824-1237 or llouis@cfnwpa.org.
More News & Updates